Hansen GTR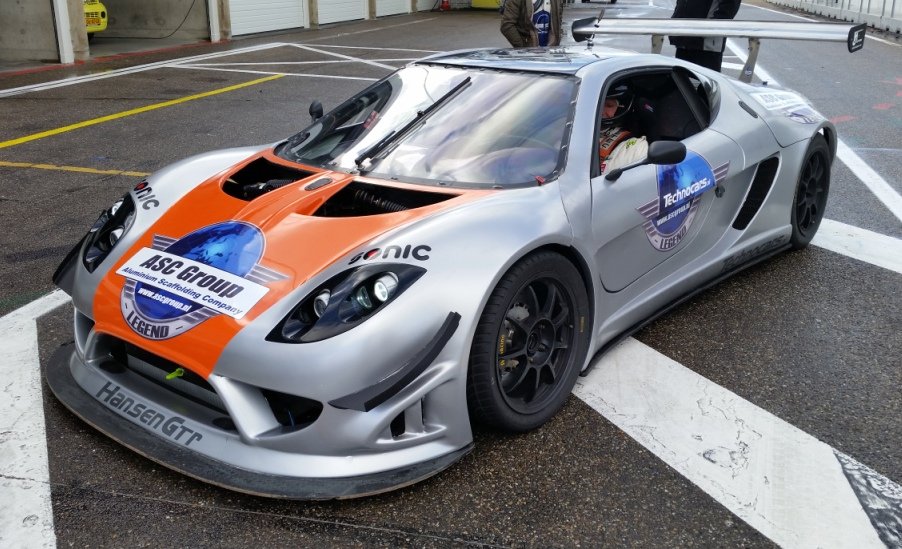 The body of this car was originally a design by Giel Hansen.
Giel was working for several years to design his own sports car.
After we had contacted Giel and shared our experiences and ideas, he was impressed with our take on motorsport.
Through our development of a complete drive train, suspension and steering, together with Giel Hansen the Hansen GTR was born.

The chassis is a tubular steel frame.
The chassis design has closely followed FIA standards.
The chassis can also be manufactured in an even higher grade materials, this choice we leave to the customer.
The body is fabricated in polyester and specially designed for simplicity and robustness.
Again, the customer has the choice to choose other materials if less weight is desired.

The suspension was developed using modern analysis and simulation software.
Due to the all round symmetry of the design there is basically one set of parts.
Thus we achieve not only a lower unit price of the parts but we also ensure that customers are spending less to go to racing.

The Hansen GTR is equipped with AST suspension.
The upper suspension is connected by a unique anti-roll system with adjustable roll stiffness.

The power unit of the Hansen is a personal choice.
The first prototype was built with a 6.0L W12 engine from Volkswagen Audi. At the moment we placed a BMW 4.0L V8 M3 engine.  that is controlled by a KMS engine management system.
With affordability and reliability as the paramount factors the transmission was based on a robust manual gearbox from Audi. 
For the BMW 4.0L V8 M3 engine we did a step forwards and used a Sadev Sequential gearbox. 
The car will be tested a lot in the near future.