TVR Cerbera (Circuit)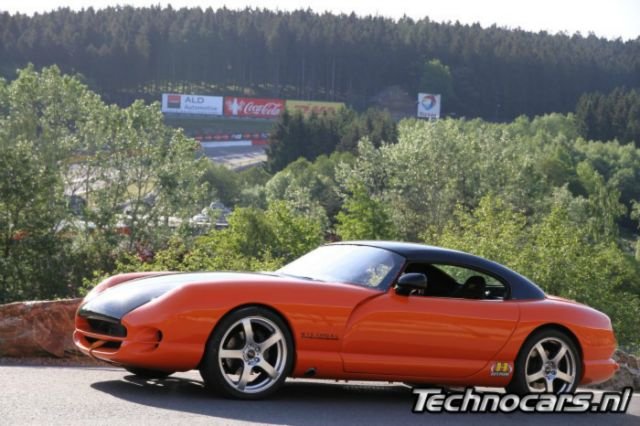 This TVR is also a special one.
TVR were built with, amongst other variants, V8 engines based on Rover technology.
Since we have experience of working with Audi technology we have installed a 4.2 V8 Audi engine in this TVR.
This engine is controlled by a modified original management system.

Because of the front mounted engine and the fact that Audi's are generally front-wheel or four-wheel drive, we used a modified four-wheel drive transmission from an Audi Quattro. 
For example, in the transfer box the front wheel differential was completely removed and the rear differential welded together.
For the lateral drive to the rear wheels we used an Audi differential with an oil cooler to keep the temperatures stable at all times. 
The exhaust system sits entirely in the the front of the car with the exhaust pipes exiting the car just behind the front wheels.
This not only sounds great but also reduces the DB's just enough to get it through scrutineering.
For this car we chose adjustable suspension from Hyperpro.